Manage and Sync your Milestones in Floify with your Deals in CRM.
Mortgage Brokers that use Zoho CRM to manage their customer database can now connect their CRM with their Floify account & sync stage pipelines. Also send  automate triggers based on stage updates in CRM.
&nbspZoho Floify integration?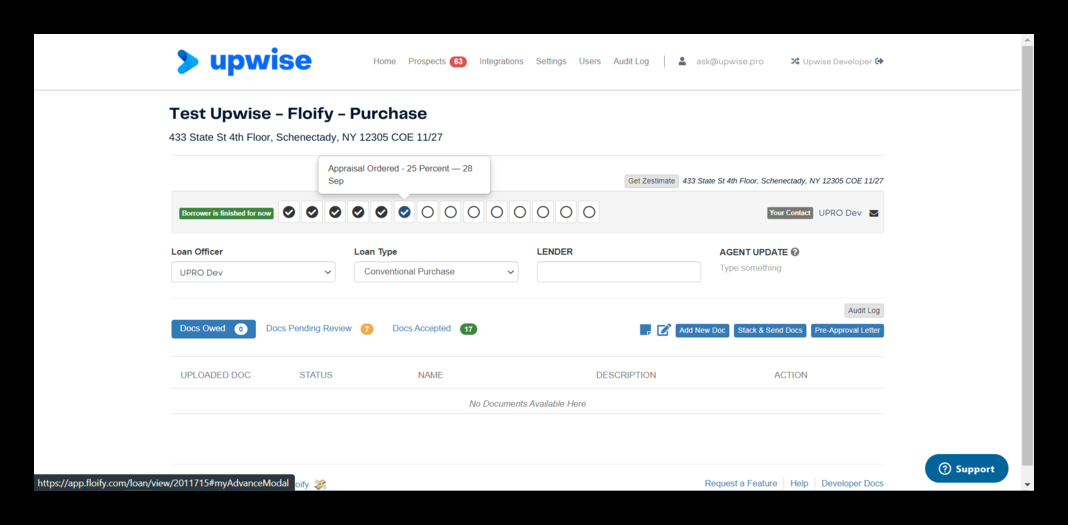 What will our team do for you ?
01. Evaluating business requirements
Our team will look at your Floify account, configurations, workflows etc. and discuss the Floify Zoho Crm Integration updates/needs before we propose a solution.

02. Development of integration solution
Once the business process has been identified we will process a project plan for Floify CRM Integration and identify current code logic and updates required for the sync to link your account.

03. Mapping process and fields
Within each of the business process to sync, we will map out the data fields and logic that need to be integrated.
04. Configuring the application
We will initiate the work, and provide timely updates.

05. Testing and Delivery
Once the application is configured, our team will test it to ensure everything is working as expected. And provide a demo of the work completed.
06. Training and Support:
Our team will provide documentation and help video for reference regarding the Floify Integration.