Expert practitioner offering cosmetic surgery and consultation in body aesthetic procedures required a HIPPA-compliant chatbot solution, to engage with customers on website/ social platforms and triage with CRM, and scheduler tools in the backend.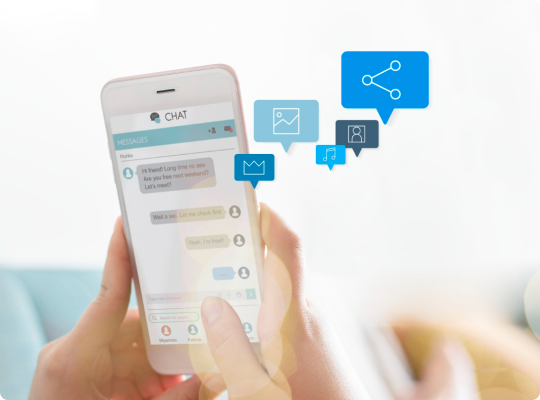 Configure, design, develop chatbot to act as extensions of front desk to respond to repetitive inquiries, automatically qualify leads and provide faster support for customer inquiries.
 Patient support: Direct website visitors to services using a combination of NLU (natural language understanding) and process responses to preset questions.
 Schedule appointments: Integrate with Acuity scheduling to handle appointment related requests.
 Answer Bot: Provide redirection for common questions and help website visitors navigate to relevant information.
 Measure results.
Implementation
Requirement
Engage with a wider referral audience in a conversational manner,
Process initial information on the request, and automate conditional programming to provide curated responses to common issues related to referral management
Recognize incoming chat by visitor, location, and type – new or returning, categorize appropriately and create/ update board entries in Monday.com
Execute specific operations or integrations the bot performs with the responses.
Configure bot for advanced business process automation such as create Lead creation, appointments, redirect to payment processes as appropriate.
Provide scheduling assistance for consultations, procedures, follow-ups etc.
Integrate with Facebook Messenger, RingCentral, and other social media platforms.
Understand target users speak to design preset questions and response options.
Design User flows design including topic/ agent mapping: Conditional Response Programming to provide curated responses to common customer inquiries.
Determine API limitations, Bot interface design, integration requirements.
Finalize main conversational flows, response prompts, natural language understanding content.
Design conversation/ response architecture with manual intervention end sequences.
Analyze conditional logic and information retrieval/ updates API calls to backend CRM system.
Analyze conditional logic and information retrieval/ updates API calls to scheduling system.
Prototype and test with users.
Analyze Goals Vs KPIs.
Track and perform analytics.
Build on Client preferred platforms (Monday.com as CRM and SalesIQ integration with Monday.com).
Determine Bot language's conversation interface design and integration requirements with other systems – Scheduling software, Payment gateway.
Design main conversational flows with response prompts, natural language understanding without logic breaks.
Ensure bot offers personalization of brand messaging.