Zerobounce Connect
by
Upwise Pro for Zoho CRM
Validate emails to identify valid leads with Zerobounce connect for
Zoho CRM.
With Zerobounce connect for CRM, ensure that email addresses are not merely valid or deliverable but also safe to send. Use your current zerobounce subscription to run a comprehensive evaluation to address quality of the email addresses as invalid or long-inactive accounts downgrades sender reputation.
Why Verify 
Email Address?
 Ensure authenticity of the recipient.
 Identify and remove misspelled, defunct, phony, or disposable email addresses.
 Identify unscrupulous lead source – buying lists, co-registration sites, aggregators, or other list managers.
 Lower bounce rate.
 Boost rate of engagement.
 Maintain sender reputation.

 Save time and money

 Ensure your system follows all mandated permissions and honor unsubscribe requests.
How to use this extension with your
ZOHO CRM?
BULK EMAIL VERIFICATION:
If there exists Lead or Contacts that were never verified or significant number of the records are old.
BATCH EMAIL VERIFICATION:
Manually verifying a list of email addresses in the module list view.
VERIFY EMAIL IN REAL-TIME:

Automatic and real-Time verification.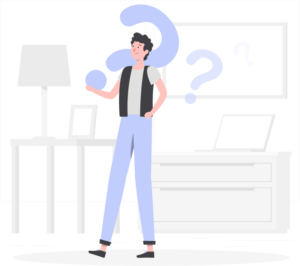 What To Do After

Email Verification?
 Segment the results: Unknown, Undeliverable, Disposable: Remove any email address that are undeliverable or disposable.

 Ensure CRM has only accurate email addresses such as primary or secondary email addresses. Typically, a primary email address is shared with family 

and friends & a secondary address they use in public. A large amount of invalid email addresses in a campaign contributes to dead weight and financial implications in missing potential sales.
 Review your acquisition/ lead sourcing practices.
Frequently Asked

Questions
Which sources for email addresses need verification? 
Email opt-in forms
Sign up, or newsletter forms or any business forms.
Contest entries or Product giveaways
Free or demo sign ups
POS systems (stores, at events, etc.)
Event registrations
Customer service requests
 Who can use this extension?
High-volume email senders
Enterprise-level companies
Sender of promotional, transactional and customer emails daily
Small to medium-sized business
All organizations with giant databases
Sender that prefers automatic verification over manual processing
What delivery codes are returned by the extension?
valid – These are emails that we determined to be valid and safe to email to, they will have a very low bounce rate of under 2%.
invalid – These are the emails that we determined to be invalid. Please delete them from your email list. The email can be deemed invalid for various
reasons such as mailbox not found or the if address doesn't accept emails.
catch all – These emails are impossible to validate without sending a real email and waiting for a bounce. The term Catch-all means that the email
server tells you that the email is valid, whether it s valid or invalid.
spamtrap – These emails are believed to be spamtraps and should not be mailed.
abuse – These emails are of people who are known to click the abuse links in emails, hence abusers or complainers. We recommend not emailing
these addresses.
do_not_mail – These emails are of companies, role-based, or people you just want to avoid emailing to. They are broken down into 6 sub-categories
disposable , toxic , role_based , role_based_catch_all , global_suppression and possible_trap".
Why choose Zerobounce connect for ZOHO CRM
 E

ase of use

Comprehensive analysis in addition to valid/ invalid

Simple cost structure

 Real-time verification


 User support
What to remember before setting up an email campaign?
Email marketing does not imply that size is everything to building an email list.

Content alone does not suffice; data accuracy decides the effectiveness of any campaigns.

Engagement is the most critical factor to pivot to when designing a marketing plan.